Two U.S. presidents, elected one hundred years apart, had a surprising amount in common. Although one was born in a log cabin and raised with modest means and the other had everything a boy could ask for, both became military leaders. Both were later elected to the U.S. House of Representatives and then nominated to be vice presidential candidates. Both men worked to ameliorate racial inequalities in a divided nation. And, tragically, both presidents were assassinated. Author/illustrator Gene Barretta offers readers a fascinating glimpse into the lives and work of Lincoln and Kennedy: A Pair to Compare (Henry Holt, $17.99). Ages 7-10.

$18.99

ISBN: 9780805099454
Availability: Special Order—Subject to Availability
Published: Henry Holt and Co. (BYR) - June 14th, 2016
---
Imagine spending your days aboard a boat specially modified for studying great white sharks. You can stand or even lie on your belly just feet above a shark to record a video of it or attach a telemetry tag to its dorsal fin. Imagine using the data you collect to learn about individuals' characteristics and to track larger migration patterns and trends. This is the life of Dr. Greg Skomal, The Great White Shark Scientist (Houghton Mifflin Harcourt, $18.99). Join award-winning science writer Sy Montgomery and photographer Keith Ellenbogen as they ride the Aleutian Dream with Greg and his team just off the coast of Cape Cod, then enter a shark cage to descend into the waters off Guadalupe Island. The most recent title in the remarkable and highly regarded series Scientists in the Field is a fantastic way to celebrate Shark Week and learn more about these mysterious animals, whose populations are dwindling worldwide. Ages 11-15.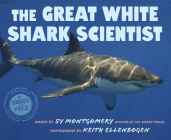 $18.99

ISBN: 9780544352988
Availability: In Stock—Click for Locations
Published: Clarion Books - June 7th, 2016
---
How do two fireflies find each other Among a Thousand Fireflies (Candlewick, $15.99)? Poet Helen Frost and photographer Rick Lieder illuminate young readers in their most recent collaboration. After taking the reader to "…a summer meadow near the river, /as night's first stars blink on…" Frost wonders—and then reveals—how a single firefly finds her mate. Lieder's captivating close-up and time-lapse photographs depict the magical insects alighting on flowers and streaking through the night sky. Learn more interesting facts about fireflies in the author's note at the end of the book. Ages 4-8.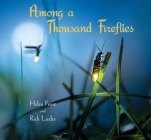 $15.99

ISBN: 9780763676421
Availability: Special Order—Subject to Availability
Published: Candlewick - March 8th, 2016
---
Pages