Pulsing with imagination and hope, this illustrated edition of Langston Hughes's classic poem "Dream Variation" follows a young black boy living in a segregated town in the 1950s. As he observes the injustices around him, the boy imagines a world in which he and his family can live without fear. Daniel Miyares's breathtaking watercolors depict the boy's daydreams of soaring on giant birds, drinking from a stream, and lying in the grass—all with a loving, racially integrated group of friends. Young readers will immediately respond to the beauty, pathos, and hope of the boy's imaginings as he declares, That Is My Dream! (Schwartz & Wade, $17.99). Ages 6-9.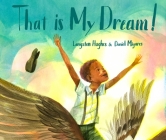 $17.99
ISBN: 9780399550171
Availability: In Stock—Click for Locations
Published: Schwartz & Wade - October 3rd, 2017
---
This fast-paced novel, which takes place during the 1999 World Trade Organization protests in Seattle, will resonate with anyone interested in the ethics of activism. The story's morally-conflicted characters—including a biracial, homeless teenager grieving his mother's death; his estranged stepfather, the white chief of police; an environmental activist with a mysterious past; and a WTO delegate from Sri Lanka—engage in uncomfortable conversations about privilege, power, and the assumptions people make when they attempt to speak on others' behalf. As the chants rise and the pepper spray falls, the protagonists learn the dangers and rewards of caring deeply about injustice, the importance of empathy, and the value of moving forward despite mistakes.

$15.99
ISBN: 9780316386555
Availability: Not On Our Shelves—Ships in 1-5 Days
Published: Lee Boudreaux / Back Bay Books - October 18th, 2016
---
Pages