Steven Universe is my personal favorite cartoon to come out of the US in years, and this is the best possible tribute to it. Not just a collection of sketches, but also storyboards, interviews, backgrounds, setting details...a true gift not just to fans of the show, but to fans of animation period. Featuring a cameo from P&P employee Frans Boukas!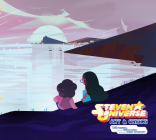 $29.95
ISBN: 9781419724435
Availability: Not On Our Shelves—Ships in 1-5 Days
Published: Abrams - July 11th, 2017
---
In 1962 Alfred Hitchcock had just resurrected his career with Psycho and was about to shoot The Birds. Francois Truffaut, the French film-critic-turned-auteur, had just made Jules and Jim, his third masterpiece in a row, and therefore no slouch either. Over the course of eight days the young upstart interviewed the old master about each of his films, providing detailed analysis, often shot-by-shot. Hitchcock/Truffaut is not just a masterpiece of journalism and the art of the interview it's also an incredible analysis of the power film holds over us.

$28.00
ISBN: 9780671604295
Availability: In Stock—Click for Locations
Published: Simon & Schuster - October 2nd, 1985
---
For most artists the method of creation is a fickle one with many wrong answers and few right ones. Yet for Robert Bresson, the theory was practice and the practice was dogmatic. Bressons's short lessons learned as a filmmaker could apply to any creative person. By accepting the inherent artifice of your medium and refusing to use it to "recreate reality", you are then free to explore it how you will. Delivered in short, punchy passages Bresson gives practical advice, abstract thoughts, or amusing anecdotes. Peaking behind the curtain has never been so practical yet informal.

$14.95
ISBN: 9781681370248
Availability: In Stock—Click for Locations
Published: NYRB Classics - November 15th, 2016
---
Pages