Music News 2/13/2019
OPERA LAFAYETTE'S RAMEAU ON DVD
For over twenty years, the DC-based Opera Lafayette, led by conductor Ryan Brown, has focused "on the French 18th-century opera repertoire and its precursors, influences, and artistic legacy." They play regularly in DC, New York, and have travelled to perform at Versailles.
Their first DVD is a fully staged production of Jean-Philippe Rameau's opera-ballet from 1747, LES FÊTES DE L'HYMEN ET DE L'AMOUR ou Les Dieux d'Égypte (Naxos, DVD, $22.99). Along with the vocal soloists, and the Opera Lafayette Orchestra and Chorus, there are three very different dance companies who performed spectacularly: the New York Baroque Dance Company, the Seán Curran Company, also based in New York, and Kalanidhi Dance from Bethesda, specializing in the Kuchipudi tradion from South India. The production was taped at a performances at the Kennedy Center in October, 2014. I was able to see this music and dance spectacle, and I highly recommend it.
INGRID LAUBROCK X 2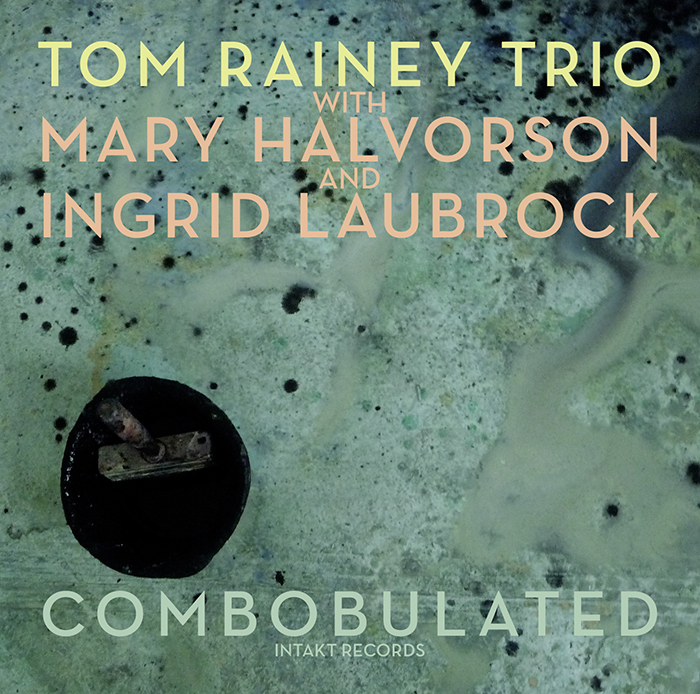 Ingrid Laubrock is a tenor and soprano saxophone player who has recorded dozens of albums as leader and sidewoman, collaborating in many ongoing ensembles..
Her newest work is for a large ensemble of almost 50 new music and jazz players, CONTEMPORARY CHAOS PRACTICES: Two Works for Orchestra with Soloists (Intakt, $19.99). The soloists include Mary Halvorson on electric guitar, Nate Wooley on trumpet, and Ms. Laubrock on saxophones.
The album was singled out by both DownBeat and the New York Times. Seth Colter Walls wrote in the "Best Classical Tracks of 2018" feature: "Even better than the solos is her writing for the larger forces—which on Vogelfrei include punchy percussion, frenzied strings and winds, and ethereal choir and the pianist Kris Davis."
Ms. Laubrock is also a member of the drummer Tom Rainey's long running trio with Mary Holvorson. The Tom Rainey Trio's brand-new album is COMBOBULATED (Intakt, $19.99). The album was recorded live at Firehouse 12 in New Haven in September, 2017.
NEW

Rachel Barton Pine, BLUES VARIATIONS (Cedille, $16.99) – The violinist assembles a fascinating program of works by African-American composers. Compositions by William Grant Still, Duke Ellington, David Baker, Coleridge-Taylor Perkinson, Clarence Cameron White, Errollyn Warren, Charles Brown, and the title suite Dolores White. There are also world premiere recordings of works by Noel DeCosta, Daniel Bernard Roumain, and Billy Childs. Ms. Pine is accompanied by pianist Matthew Hagle.
TWO GRAMMYS FOR VOICES OF MISSISSIPPI
Although the Grammys continue to have major problems in nominations and winners across many categories (and with their haphazard and almost arbitrary lineups during their telecasts), a few winners are very deserving.
This past Sunday, Voices of Mississippi won Best Historical Album for folklorist William Ferris (along with producers Lance and April Ledbetter—who run the Dust to Digital label—and engineer Michael Graves).
The box set was also honored for Best Liner Notes (by Mr. Ferris and David Evans).
VOICES OF MISSISSIPPI: Artists and Musicians Documented by William Ferris (Dust to Digital, 3 CDs/1 DVD and book, $60.98) comes as a deluxe, canvas-covered cigar-box which includes a 120-page hardcover book in full color edited by William Ferris. There are three CDs – two feature blues and gospel recordings (1966-1978), and the final CD features interviews and storytelling (1968-1994); and one DVD featuring documentary films (1972-1980).
Transcriptions and annotations are provided for each track.
William Ferris is Professor of History and senior associate director of the Center for the Study of the American South at the University of North Carolina at Chapel Hill. A former chairman of the National Endowment for the Humanities, Ferris co-edited the Encyclopedia of Southern Culture (1989).