Music News 1/31/2019
NEW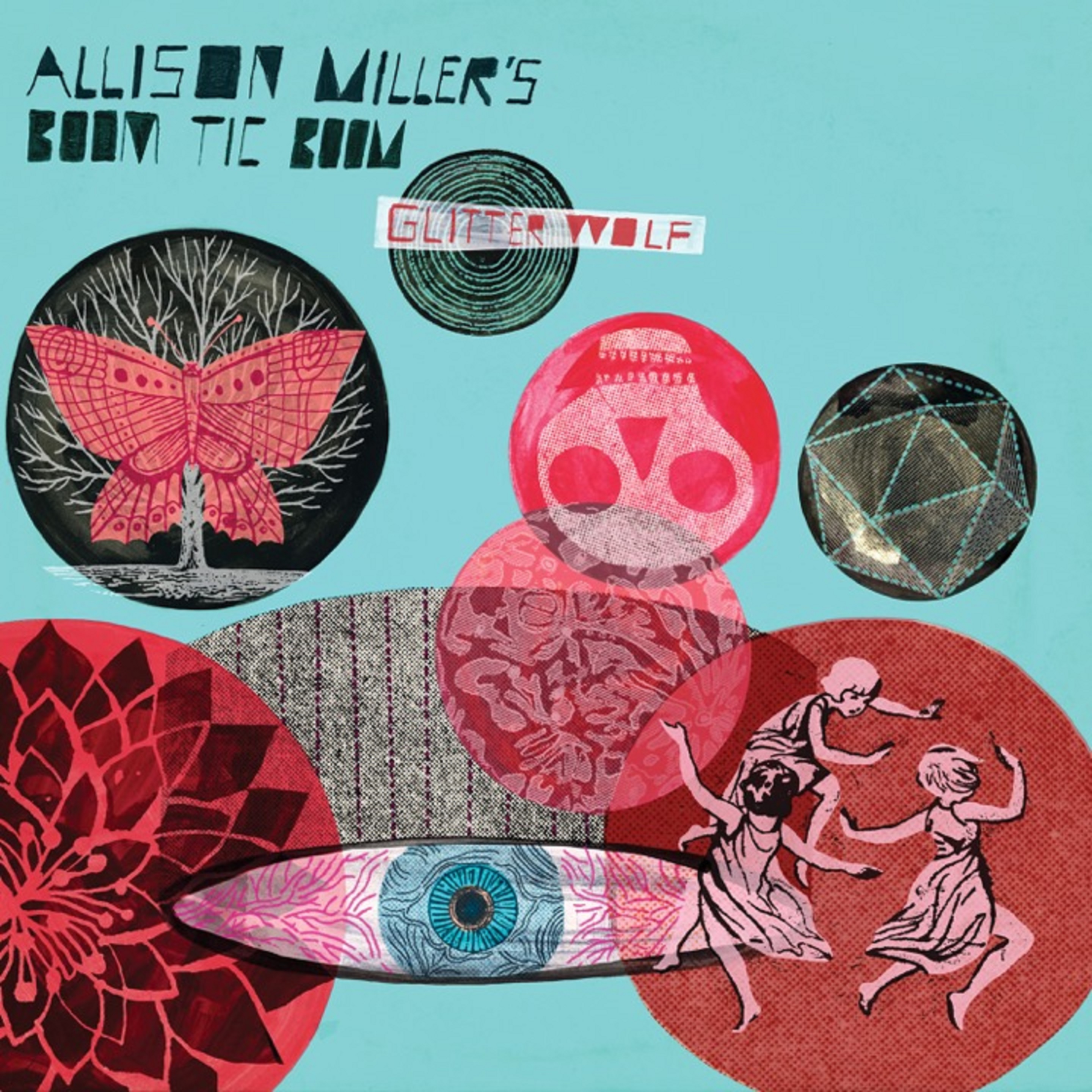 Allison Miller's Boom Tic Boom, GLITTER WOLF (Royal Potato Family, $12.98) – Drummer Allison Miller grew up around DC. Beside playing in a wide variety of musical settings, her own group, Boom Tic Boom, has recorded five albums over ten years. The group features a group of great improvisers: pianist Myra Melford, violinist Jenny Scheinman, cornetist Kirk Knuffke, clarinetist Ben Goldberg, and bassist Todd Sickafoose. On Glitter Wolf, there are striking solos on a variety of Allison's "cinematic" originals. As she stated in an interview, "I let myself go without any borders once I started hearing more transitions, juxtapositions. Why can't something go from rockabilly to melodic jazz? It's like the song "The Ride," which starts out crazy with an almost ska-reggae feel then goes into chamber jazz."
Alfredo Rodriguez & Pedrito Martinez, DUOLOGUE (Mack Avenue, $17.98) – A powerhouse Cuban collaboration, with Alfredo playing piano, Fender Rhodes, electric keyboards, and Pedrito playing all the percussion and drums, and both sharing vocals. All the songs are collaborations, with the exception of three distinctive covers: "Thriller" (with a "deep mambo groove"), "El Punto Cubano" made famous by Celina y Reutilio, and "Super Mario Bros 3."
NOTE: On Saturday, February 16, Alfredo Rodriguez & Pedrito Martinez will play two shows at the Kennedy Center's KC Jazz Club.
NEW ON ERATO
JS BACH: CONCERTOS FOR 2, 3, & 4 PIANOS (Erato, $18.98) – Pianist David Fray takes five of Bach's concertos for keyboards and plays in various combinations with Emmanuel Christien, Audrey Vigoureux, and Jacques Rouvier. They are accompanied by the String Ensemble of the Orchestre National du Capitole de Toulouse, directed by Mr. Fray.
HUGO WOLF: ITALIENISCHES LIEDERBUCH (Erato, $18.98) – Two of the biggest stars on the operatic stage—soprano Diana Damrau and tenor Jonas Kaufmann—did a short tour last autumn with pianist Helmut Deutsch, singing Hugo Wolf's 46 lieder collection composed between 1890 and 1896.
Emőke Baráth, VOGLIO CANTAR (Erato, $18.98) – Hungarian soprano Emőke Baráth has recorded Baroque operas on some of Philippe Jaroussky's recent projects, as well as appeared in staged productions. For her first solo album, she pays tribute to the pioneering 17th-century Venetian composer Barbara Strozzi. She also sings arias by Strozzi's contemporaries, Biagio Marini, Antonio Cesti, and her teacher, Francesco Cavalli. She is accompanied by Il Pomo d'Oro, directed by Francesco Corti.
HANDEL: ITALIAN CANTATAS (Erato, 2 CDs, $18.98) – Handel wrote cantatas while in Italy featuring great heroines: Aminta e Fillide, Armida Abbandonata, and La Lucrezia. Soprano Sabine Devieilhe and mezzo Lea Desandre sing these works with Le Concert d'Astrée, led by Emmanuelle Haïm playing harpsichord and organ. Also presented is Handel's Trio Sonata in B minor.
NEW ON ECM
Ralph Alessi, IMAGINARY FRIENDS (ECM $18.98) – Trumpeter Ralph Alessi's working quintet, with Ravi Coltrane on tenor and sopranino saxes, Andy Milne on piano, Drew Gress on bass, and Mark Ferber, drums.
Joe Lovano, Marilyn Crispell, Carmen Castaldi, TRIO TAPESTRY (ECM $18.98) – The master saxophonist collaborates with pianist Marilyn Crispell and drummer Carmen Castaldi.
Yonathan Avishai Trio, JOYS AND SOLITUDES (ECM, $18.98) – Israeli pianist Yonathan Avishai, now based in France, has played in groups led by bassist Omer Avital and trumpeter Avishai Cohen. He makes his ECM debut with his working trio (called Modern Times), with Yoni Zelnik on bass and Donald Kontomanou.