Music News 11/28/2018
TONIGHT: YO-YO MA'S BACH
Tonight, Thursday, November 29, Yo-Yo Ma will play the complete Cello Suites of Bach at National Cathedral in a sold-out concert, produced by Washington Performing Arts.
The concert will also be simulcast in the main hall at Union Station.
Pick up his new release—his third recording of this masterpiece of the cello repertoire, BACH: CELLO SUITES: SIX EVOLUTIONS (Sony Classical, 2 CDs, $17.98).
NEW CUBAN JAZZ
Pianist David Virelles explores the rich musical heritage of his birthplace, Santiago de Cuba, on IGBÓ ALÁKORIN (THE SINGER'S GROVE) VOL. I & II (Pi, $15.98).
Volume I is entitled "David Virelles Introduces Orquesta Luz de Oriente," made up of seasoned veterans "to showcase many of the musical styles associated with Santiago, including the music of Electo Rosell (of the legendary Chepín-Chovén Orchestra) and Mariano Mercerón, who were important pioneers in the percussion-propelled Cuban big band sound of the 1930s."
The second half of the album (Volume II) is titled "Danzones de Romeu at Café La Diana." Here Virelles plays the music of the iconic early 20th-century pianist/composer Antonio María Romeu, emulating his practice of playing danzones accompanied only by guiro, here played by Rafael Ábalos.
NEW CLASSICAL
MOZART: SONATAS FOR FORTEPIANO & VIOLIN VOL 1 (Harmonia Mundi, $19.98) – Isabelle Faust's recording of Mozart's Violin Concertos was Gramophone Magazine's Album of the Year for 2017. Now she starts a Mozart series with fortepianist Alexander Melnikov in the works also known as the Sonatas for Violin. Volume 1 includes K 306, 304 and 526.
SCARLATTI: SONATAS (Erato, $17.98) – Harpsichordist Jean Rondeau plays a selection.
NOTE: Jean Rondeau will play next March 9 at the Library of Congress.
SAARIAHO X KOH (Cedille, $16.99) – Violinist Jennifer Koh plays the music of composer Kaija Saariaho. Works include Light and Matter, Tocar, Aure, Graal Théâtre, and Cloud Trio.
BOOK AND CD: JEFF TWEEDY & WILL OLDHAM
Two singer/songwriters have new books and CDs out: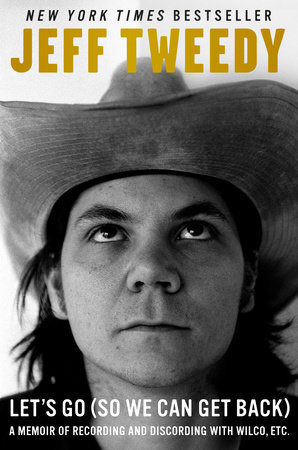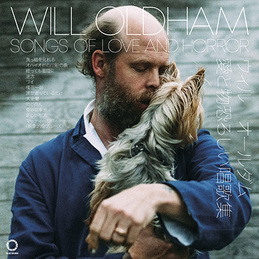 Jeff Tweedy, well known in his group, Wilco, has a new memoir, LET'S GO (SO WE CAN GET BACK): A Memoir of Recordings and Discording with Wilco, Etc. (Dutton, $28), and a new album of solo material, WARM (dBpm, $14.98), with liner notes by George Saunders.
Will Oldham (also known by his stage name Bonnie "Prince" Billy) has a book, SONGS OF LOVE AND HORROR: The Collected Lyrics (Norton, $26.95), and the accompanying CD of new acoustic renderings of some of those same SONGS OF LOVE AND HORROR (Drag City, $17.99).