Music News 11/14/2018
NEWS

THE COMPLETE CUBAN JAM SESSIONS (Craft, 5 CDs, $59.98) – Recorded in Havana from 1956 to 1964 for the historic Cuban label Panart Records, Cuban Jam Sessions includes the classic Cuban Jam Sessions in Miniature "Descargas" (Vol. 4) by Cachao y Su Ritmo, Under the Direction of Julio Gutiérrez, Vols. 1 & 2, Under the Direction of Niño Rivera (Vol. 3), and With Fajardo and His All-Stars (Vol. 5). This is a must-have for lovers of Cuban music.
NPR's Felix Contreras and Alt.Latino had a whole episode on the Jam Sessions with co-producer Judy Cantor Navas.
Don Byron & Aruán Ortiz, RANDOM DANCES AND (A)TONALITIES (Intakt, $19.99) – Clarinetist (and saxophonist) Don Byron and pianist Aruán Ortiz collaborate on pieces by Duke Ellington, Geri Allen, JS Bach, Federico Mompou, and originals by both players.
Jon Batiste, HOLLYWOOD AFRICANS (Verve, $14.98) – Pianist Jon Batiste honors his hometown of New Orleans, and piano masters like Henry Butler and James Booker. He plays "The Very Thought Of You," "St. James Infirmary," a somber, slowed-down "What a Wonderful World," riffs on Chopin's Nocturnes, and mixes in originals like "Kenner Boogie." The title references Jean-Michel Basquiat's 1983 painting.
Mumford & Sons, DELTA (Glassnote, $13.98) – the new one, signaling a new direction
BOOKS & CDs: CLAUDE DEBUSSY & LEONARD COHEN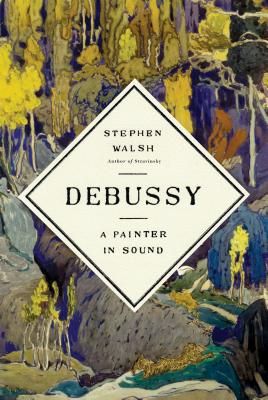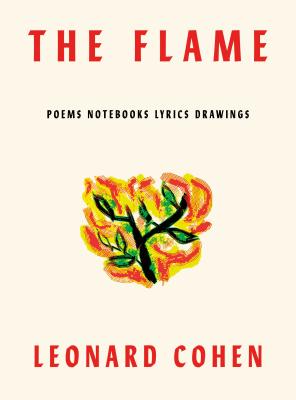 DEBUSSY: A Painter in Sound (Knopf, $28.95) is a new biography by Stephen Walsh, in this centennial year of Debussy's death. Walsh has previously written Musorgsky and His Circle, and prizewinning, two-volume life of Stravinsky, as well as teaching at Cardiff University, and writing music criticism for The Observer.
The Harmonia Mundi label has been issuing splendid new recordings of Debussy in this centennial year.
A new title is DEBUSSY: LES TROIS SONATES – The Late Works (Harmonia Mundi, $19.98). It includes the Sonata for Violin and Piano, the Sonata for Cello and Piano, and the Sonata for Flute, Viola and Harp. Artists include violinist Isabelle Faust, pianists Alexander Melnikov and Javier Perianes, cellist Jean-Guihen Queyras, flutist Magali Mosnier, and harpist Xavier de Maistre, and violist Anotine Tamestit.
Leonard Cohen, THE FLAME: POEMS NOTEBOOKS LYRICS DRAWINGS (Farrar Strauss, $28) – Leonard Cohen worked until his final days completing The Flame. The book is edited by Robert Faggen and Alexandra Pleshoyano, and a forward by his son, Adam Cohen.
NPR's Terri Gross and Fresh Air broadcast an insightful interview with Adam Cohen last month, also including some Leonard Cohen interview excerpts.
The book includes the lyrics from Mr. Cohen's final albums, three of his finest: OLD IDEAS (2012), POPULAR PROBLEMS (2014), and YOU WANT IT DARKER (2016).