P&P Live! Ben Hatke: Julia's House Goes Home
Tuesday, September 28, 2021 - 6:00pm
Click here to register for the Live! event.
Julia's enchanted flying house has grown legs and is traversing the land, looking for its new home. Just as they spot the perfect location, the house trips and falls down a rocky hillside. Julia and her found family of magical creatures manage to escape as the house continues to tumble. Will they ever find their perfect home? Ben Hatke's charming Julia's House picture book series continues in this third and final installment. With new whimsical creatures and Julia's trademark perseverance, the book provides a heartwarming conclusion to a beloved series.
Ben Hatke is the author and illustrator of the New York Times–bestselling Zita the Spacegirl trilogy, the picture books Julia's House for Lost Creatures, Nobody Likes a Goblin, and the graphic novels Little Robot and Mighty Jack. He lives and works in the Shenandoah Valley with his wife and their boisterous pack of daughters.
Ages 4 to 8
Each purchase of Julia's House Goes Home will come with a signed bookplate, while supplies last.
Books are delayed due to supply chain issues beyond our control. Books will be pre-ordered for this event and will be available on October 19.
Child & Teen
Children
Offsite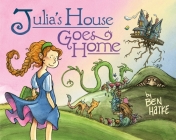 $18.99

ISBN: 9781250769329
Availability: Coming Soon—Pre-Order Now
Published: First Second - October 19th, 2021
---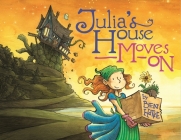 $18.99

ISBN: 9781250191373
Availability: In Stock—Click for Locations
Published: First Second - September 29th, 2020
---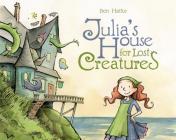 $18.99

ISBN: 9781596438668
Availability: In Stock—Click for Locations
Published: First Second - September 2nd, 2014
---
Not Signed or Personalized