Thursday, October 3, 2019 - 10:30am
This event is free to attend and open to the public, however, reservations are required for school groups interested in attending. Seating is available on a first come, first served basis.
When two children in a playground suddenly shrink, they come face-to-face with ants and their habitats. Their anthill tour takes them on an exploration of ant anatomy, an ant life cycle, and ant senses. They discover that ants hear with their legs and smell with their antennae, and that some even explode! Young readers learn all about ants and ant colonies in this accessible and hilarious book, which is part of the Giggle and Learn series. Ages 5-8.
In-House School Event
Child & Teen
Children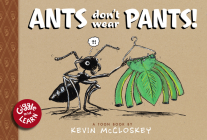 $12.95

ISBN: 9781943145454
Availability: In Stock—Click for Locations
Published: Toon Books - September 10th, 2019
---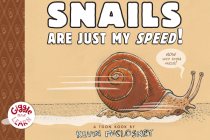 $12.95

ISBN: 9781943145270
Availability: In Stock—Click for Locations
Published: Toon Books - May 1st, 2018
---
Not Signed or Personalized