Dinner with Ruth Reichl - My Kitchen Year: 136 Recipes That Saved My Life — at Buck's Fishing & Camping
Saturday, October 17, 2015 -

7:00pm

to

9:00pm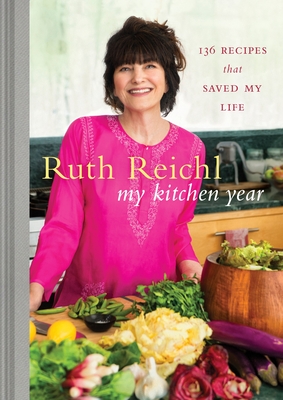 Join us for dinner and a talk as we celebrate beloved food writer, restaurant critic (for the New York Times and Los Angeles Times), and former Editor in Chief of Gourmet Magazine, Ruth Reichl. Her new book, My Kitchen Year, shares a personal account of a difficult time for Reichl, as Gourmet folded, and the resulting book is a testament to the curative power of cooking, packed with lush photographs and delicious recipes throughout.

Dinner with Reichl at long-time local restaurant Buck's Fishing and Camping will feature a menu inspired by My Kitchen Year and will be executed with the help of some of DC's most exciting female chefs and restaurateurs, including: Anne Alfano (Little Red Fox), Amy Brandwein (Centrolina), Lizzy Evelyn (Paisley Fig), Rosalie Harrington (Rosalie's), acclaimed author Joan Nathan, and Cizuka Seki ( Izakaya Seki). The five-course menu will be sourced by FRESHFARM Market's female farmers, whose local ingredients will star in flavorful dishes like chicken liver pate and deviled quail eggs to start and handmade sea urchin pasta and Asian eggplant salad, all before desert.
This event is sold out.
Buck's Fishing & Camping
5031 Connecticut Ave NW
Not Signed or Personalized