Friday, February 2, 2018 -

7:00pm

to

8:30pm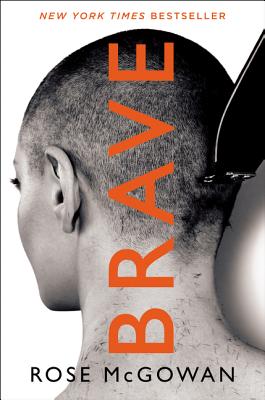 Tonight's event with Rose McGowan has been canceled due to unforeseen circumstances. All ticketholders will receive a full refund. Please allow for 3-5 business days for the full refund of your order to be processed.
Please direct any questions to events@politics-prose.com, and we apologize for any inconvenience this may cause.
Rose McGowan broke the silence on her experiences as a Hollywood star. As an actress, Rose found herself continually on display, and her stardom soon became a personal nightmare of constant exposure and sexualization. She was expected to stay quiet about the realities of an inherently sexist industry. Instead, she rebelled, asserting her true identity and voice. Brave is her memoir and her manifesto—a no-holds-barred account of the rise of a millennial icon and fearless activist who is determined to expose the truth about the entertainment industry, shine a light on systemic misogyny, and empower people everywhere to be brave.
McGowan will be in conversation with Madhulika Sikka, an independent media consultant, PBS Public Editor, and former Executive Editor of NPR News and Executive Producer of Morning Edition.
GW Jack Morton Auditorium
805 21st Street NW
Cancelled, or Cancelled and Rescheduled
Non Fiction
Ticketed
Offsite

$27.99

ISBN: 9780062655981
Availability: Special Order—Subject to Availability
Published: HarperOne - January 30th, 2018
---
Not Signed or Personalized