Politics and Prose will be closed on January 20.
La Tregua/Truce (Paperback)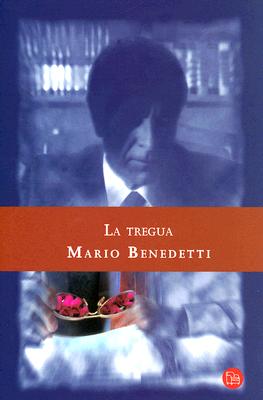 Out of Print in This Format
Description
---
Esta El contador público y jefe de oficina Martín Santomé, viudo con tres hijos en vísperas de su jubilación, comienza a escribir un diario íntimo donde registra los incidentes de su vida; no escribe a diario pero sí con alguna frecuencia. Su vida se muestra ante él gris y sin relieve. Su rutina oficinesca ya no le impone retos ni le ofrece expectativas; su rutina hogareña acusa el alejamiento de sus hijos, ya mayores. En esta opaca existencia, aparece un día la joven Laura Avellaneda, nueva empleada a las órdenes de Santomé. Martín y Laura se enamoran, se hacen amantes, viven un idilio de adolescentes, de amor feliz e irresponsable, hasta que empiezan a pesarles las circunstancias, la diferencia de edades, los comentarios mordaces de la gente.

ENGLISH DESCRIPTIONMartín Santome, widowed with three children, begins to write his journal shortly prior to his retirement. He portrays his life as very dull and unfulfilling until one day he meets Laura Avellaneda, a new employee under his management.
About the Author
---
Mario Benedetti (Uruguay, Paso de los Toros, 14 de septiembre de 1920 - Montevideo, 17 de mayo de 2009) se educó en un colegio alemán y se ganó la vida como taquígrafo, vendedor, cajero, contable, funcionario público y periodista. Fue autor de novelas, relatos, poesía, teatro y crítica literaria. Su obra se compone de un corpus de más de ochenta libros, y su talento ha sido reconocido en todo el mundo.

En 1953 apareció Quién de nosotros, su primera novela, pero fue el libro de cuentos Montevideanos (1959) el que supuso su consagración como narrador. Con su siguiente novela, La tregua (1960), Benedetti adquirió proyección internacional: la obra tuvo más de ciento cincuenta ediciones, fue traducida a diecinueve idiomas y llevada al cine, el teatro, la radio y la televisión. Por razones políticas, el autor abandonó su país en 1973, iniciando un largo exilio de doce años que lo llevó a residir en Argentina, Perú, Cuba y España, y que dio lugar a ese proceso posterior que a su retorno bautizó como «desexilio». Fue galardonado, entre otros, con el Premio Reina Sofía de Poesía, el Premio Iberoamericano José Martí y el Premio Internacional Menéndez Pelayo.