Lub Kho Neeg lub Siab Miv: Hmong Edition of The Healer Cat (Paperback)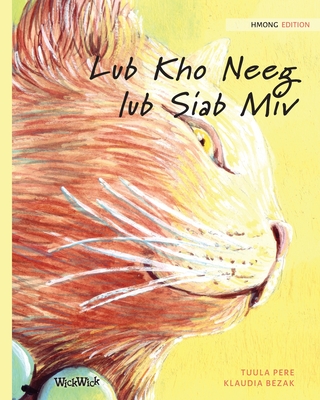 $12.90
Not On Our Shelves—Ships in 1-5 Days
(This book cannot be returned.)
Description
---
Celesse, the healer cat, is a highly respected member of the neighborhood. As the mistress's favorite cat, she spends lazy days in the warmth of the house.
One snowy night a mother hare rushes in, desperate for help. Reluctantly, the healer cat travels with her through a nighttime snowstorm and biting cold winds. In a dark forest, Celesse comes face-to-face with a scary surprise and is forced to gather her powers for the first time in a while.
---
Tshuav rau nws qhov khoom pub, Celesse kho miv yog ib tug heev hwm neeg nyob rau hauv lub zej zog. Raws li cov matron nyiam nws nyiam siv nws tub nkeeg hnub nyob rau hauv lub warmth ntawm lub tsev.
Tab sis, ces ib tug niam luav los nag nyob rau hauv, nug kev pab. Nws persistence defeats lub kam ntawm cov txiv neeb miv, noj nws los ntawm ib tug hmo ntuj lub sij hawm snowstorm thiab tom te. Nyob rau hauv ib tug maub hav chaw yug tsiajv, Celesse los lub ntsej muag rau lub ntsej muag nrog ib tug scary surprise thiab yog yuam kom sib sau ua ke nws powers.
Thaum lub ntev hmo ntuj thiab lub kev vam meej txawv tebchaws ntau dua, lub hnub tawm, sov tsis tau tsuas yog los daus hav chaw yug tsiajv tab sis kuj lub plawv ntawm lub txiv neeb miv.