We're following all official guidelines to keep ourselves healthy on the job, and as a result, shipping may be delayed.
You will receive an email from our web orders team confirming that your order has been processed.
We thank you for your support and your patience at this challenging time.
The Story of Mademoiselle Oiseau (Hardcover)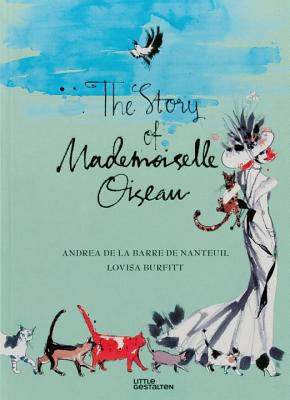 Special Order—Subject to Availability
Description
---
In this delightful tale, Mademoiselle Oiseau helps turn shy Isabella into a confident girl. This is a story about friendship, dreams, and gowing up. On the top floor of a lovely old Parisian apartment building in the Avenue des Temps Perdus lives the slightly odd Mademoiselle Oiseau. No one knows exactly how old she is. In fact, since she never leaves her house, nobody really knows her at all. Sometimes, though, one can catch a glimpse of this elegant lady with her unkempt curls and endlessly long pearl necklaces when she's out on her terrace amid her countless cats and birds. Isabella is a 9-year-old girl who lives in the apartment under Mademoiselle oiseau's. She is so unremarkable that she's practically invisible. One day, when Isabella comes home from school and gets in the elevator, she accidentally presses the number for the sixth floor rather than the fifth. She doesn't even realize her mistake until she sticks her key into the lock and Mademoiselle Oiseau opens the door. When Isabella and Mademoiselle Oiseau meet, a wonderful friendship begins. They spend their days together exploring Mademoiselle Oiseau's roof garden, creating fashion shows with silk dresses and high-heeled shoes, or--to the amazement of everyone--making it snow on a spring day. Soon, Isabella has become a much braver, more confident girl.
Praise For…
---
The Story of Mademoiselle Oiseau keeps alive a sense of wonder while pondering the nature of friendship, dreams and growing up... Like all good picture books [the authors'] work adds up to something (to use the words of Mademoiselle Oiseau) "more real than reality".

http://www.selvedge.org/blog/?p=11645