Politics and Prose will be closed on January 20.
The Warden (Paperback)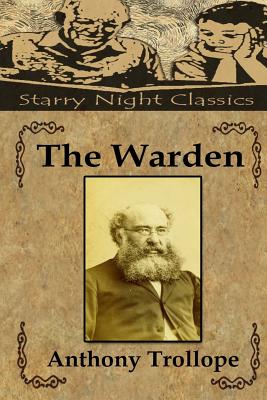 $10.00
Not On Our Shelves—Ships in 1-5 Days
Description
---
The first of Anthony Trollope's works to receive widespread popular and critical acclaim, The Warden follows the career of Septimus Harding, the warden of an almshouse - an early form of subsidized housing for the poor - who is forced to adapt to looming social changes when a zealous young reformer comes on the scene. Confusion, crossed wires, and much hilarity ensue. A must-read for fans of witty social satire.
About the Author
---
Anthony Trollope was born on April 24, 1815, in London, England. His father was a barrister, and wanted his sons to be raised as gentlemen, but had little money to accomplish this. Anthony attended Harrow School from age three to age seven, followed by a private school in Sunbury and three years at Winchester College. With no money and no friends, he was bullied and fantasized about suicide. In 1827, his mother moved to Cincinnati to a commune, then opened a bazaar, which was unsuccessful. She returned in1831, becoming a writer. When the family farm failed, his father fled to Belgium to avoid arrest for debt. While in Belgium, Anthony was offered a commission in the Austrian cavalry, but needed to learn French and German within a year. Before this happened however, he took a job as a clerk in the Post Office in London. He was often late and insubordinate. In1841, he took a job as a postal surveyor's clerk in Ireland, and he found new prosperity. There he met Rose Heseltine, whom he married in 1844. During long train rides around Ireland for the Post Office, he began writing, eventually becoming one of the most prolific writers of all time. By 1851, he was back in England reorganizing rural mail delivery on horseback. Finally, in 1855, his first novel was published. A second followed in 1857. In the 1860s, Trollope became a senior official within the Post Office and his novels were earning him a substantial income. He finally resigned from the Post Office in 1867 and ran for a seat in the House of Commons, finishing fourth, out of four candidates. After that, he focused mainly on his writing. Trollope died on December 6, 1882, at the age of 67, in London. He is buried in Kensal Green Cemetery near Wilkie Collins.