We're following all official guidelines to keep ourselves healthy on the job, and as a result, shipping may be delayed.
You will receive an email from our web orders team confirming that your order has been processed.
We thank you for your support and your patience at this challenging time.
Ike's Mystery Man: The Secret Lives of Robert Cutler (MP3 CD)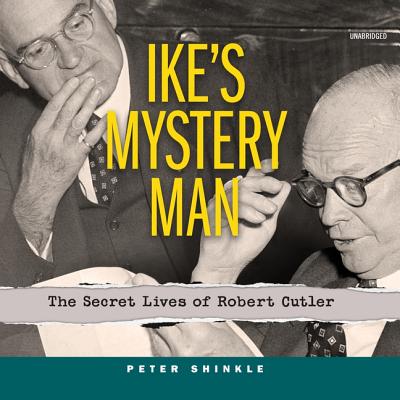 $29.95
Special Order—Subject to Availability
Description
---
This exhilarating Cold War narrative takes listeners from top-secret Cabinet Room meetings to exclusive social clubs, and into the pages of a powerful man's intimate diary. Ike's Mystery Man brings a new dimension to our understanding of the inner-workings of the Eisenhower White House. It also shines a bright light on the indispensable contributions and sacrifices made by patriotic gay Americans in an era when Executive Order 10450 banned anyone suspected of sexual perversion, i.e. homosexuality, from any government job, and gays in the government were persecuted by the likes of Joseph McCarthy and Roy Cohn in the Senate, and J. Edgar Hoover and Clyde Tolson at the FBI.
Ike's Mystery Man shows that Eisenhower's National Security Advisor Robert Bobby Cutler-working alongside Ike and also the Dulles brothers at the CIA and State Department-shaped US Cold War strategy in far more consequential ways than has been previously understood. Bobby also left behind a six-volume diary which reveals that he was in love with a man half his age, NSC staffer Skip Koons. Their friend Steve Benedict, who also is gay, became Ike's White House Security Officer. In addition to Bobby's diary, Ike's Mystery Man relies on thousands of personal letters, interviews, and previously classified archives to tell a gripping story that has never before been told.