We're following all official guidelines to keep ourselves healthy on the job, and as a result, shipping may be delayed.
You will receive an email from our web orders team confirming that your order has been processed.
We thank you for your support and your patience at this challenging time.
Dispatches from Planet 3: Thirty-Two (Brief) Tales on the Solar System, the Milky Way, and Beyond (Compact Disc)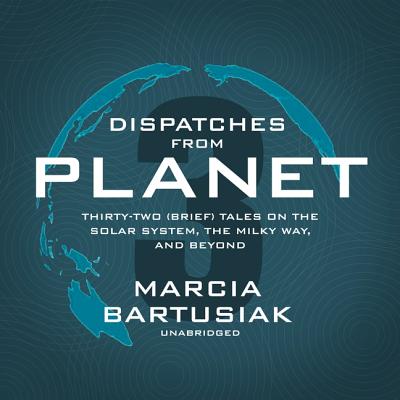 Special Order—Subject to Availability
Description
---
The galaxy, the multiverse, and the history of astronomy are explored in this engaging compilation of cosmological tales by multiple award-winning science writer Marcia Bartusiak. In thirty-two concise and engrossing essays, the author provides a deeper understanding of the nature of the universe and those who strive to uncover its mysteries.
Bartusiak shares the back stories for many momentous astronomical discoveries, including the contributions of such pioneers as Beatrice Tinsley and her groundbreaking research in galactic evolution, and Jocelyn Bell Burnell, the scientist who first discovered radio pulsars. An endlessly fascinating collection that you can dip into in any order, these pieces will transport you to ancient Mars, when water flowed freely across its surface; to the collision of two black holes, a cosmological event that released fifty times more energy than was radiating from every star in the universe; and to the beginning of time itself.