Ninja Foodi Pressure Cooker For Beginners: Easy & Tasty Recipes to Air Fry, Dehydrate, Pressure Cook & Many More (Paperback)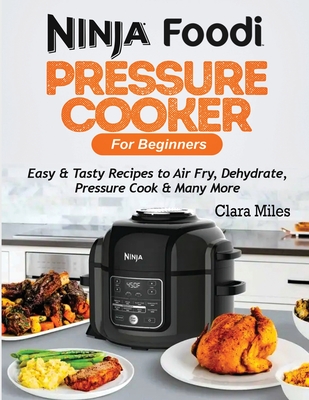 $14.99

Not On Our Shelves—Ships in 1-5 Days
Description
---
Do you want to Master your Ninja Foodi to make crispy recipes?Do you want to lose weight without compromising your taste buds?If YES to the above questions, then this book is for you This book is an amazing book for Ninja Foodi beginners and pro.
It offers you the chance to Master your Ninja Foodi Pressure Cooker to make crispy recipes for your friends, family and loved ones. and crispy Ninja Foodi recipes. Its equipped with simple, and flavorful recipes along with all the information you need to stay true to keto.
The recipes are hand-picked and specially tried in our kitchen to produce accurate possible results.
The recipes are easy to prepare and the cooking instructions are easy-to-follow.In this book, you will discover the most delicious and easy recipes under various chapters such as: Ninja Foodi Know-How
The Benefits of Ninja FoodiHelpful Tips and Tricks about Ninja FoodiNinja Foodi Frequently Asked Questions & MaintenanceBreakfast RecipesProtein-Rich Poultry RecipesFish and SeafoodCrispy SnacksSavory Beef, Lamb, and Pork DishesTasty Sides Snacks and AppetizersAnd Many More...
With this cookbook, you will learn how to make the best dishes ever with your Ninja Foodi.To get this book, Scroll Up Now and Click on the "Buy now with 1-Click" Button to Download your Copy Right Away