We're following all official guidelines to keep ourselves healthy on the job, and as a result, shipping may be delayed.
You will receive an email from our web orders team confirming that your order has been processed.
We thank you for your support and your patience at this challenging time.
Drowning in the Floating World (Paperback)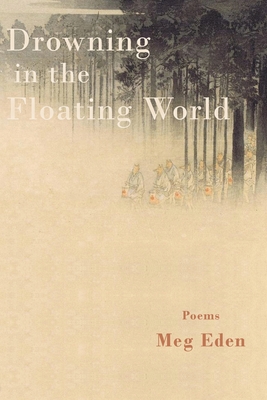 Description
---
Drowning in the Floating World by Meg Eden immerses us into the Japanese natural disaster known as 3/11: the 2011 Tōhoku earthquake and tsunami, and subsequent Fukushima Daiichi nuclear disaster. Relentless as the disaster itself, Eden seizes control of our deepest emotional centers, and, through insightful perspective, holds us in consideration of loss, helplessness, upheaval, and, perhaps most stirring, what do make of, and do with, survival. This poetry collection is also a cultural education, sure to encourage further reading and research. Drowning in the Floating World is, itself, a tsunami stone--a warning beacon to remind us to learn from disaster and, in doing so, honor all that's lost.