Listening through the Bone: Collected Poems (Paperback)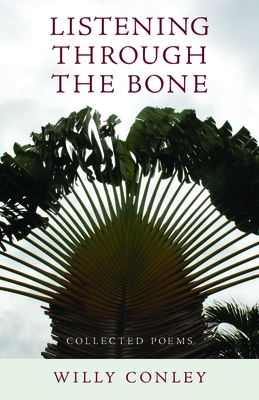 Description
---
I don't write "with the ear" as most poets do, but with the eye. As Deaf people are apt to do, we become attuned to our world through tactile means, listening through the bone for vibrations, sensing shifts in air currents, recognizing wafting odors, observing fluctuations and reflections of light and movements in the water.
In
Listening through the Bone
, Willy Conley bears witness to life's moments and renders them into poems that are at once irreverent and tender. His poetry examines life cycles, the natural world, and his experiences as a Deaf individual. It is presented in five parts:
Inaudibles
Existentials
Quizzicals
Irrevocables
Environmentals
​​      Conley's thoughts on the banal and the bizarre include translations of poetry from American Sign Language to English. His identity as a Deaf poet lends a strong visual aspect to his work. This collection is accompanied by the author's photographs, including "watergraphs" that reveal inverted images reflected in pools of water.
About the Author
---
Willy Conley is a professor of Theatre and Dance in the Department of Art, Communication, and Theatre at Gallaudet University.