We're following all official guidelines to keep ourselves healthy on the job, and as a result, shipping may be delayed.
You will receive an email from our web orders team confirming that your order has been processed.
We thank you for your support and your patience at this challenging time.
Silver Girl (Paperback)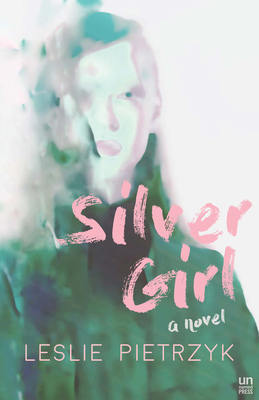 Description
---
A young woman, desperate to escape the unspoken secrets of her impoverished Midwestern family, bluffs her way into college, arriving at the prestigious "school by the lake" in Chicago where she meets Jess, charismatic and rich and needy, and the two quickly form an insular, competitive friendship. The narrator immerses herself in Jess's world, collecting her new friend's hand-me-downs, accompanying her to family dinners and frat parties. As guilt builds for the sister she has left behind, the narrator is drawn into Jess's apparently effortless existence, with a perfect Yuppie family living nearby, and a doting fiancee. Meanwhile the Tylenol Killer -- a local psychopath rumored to be stuffing cyanide into pills sold at the drugstore -- is at first just terrifying gossip on campus. But the death of one of his victims triggers a surprising chain of events with major repercussions for the lives of both young women. Suddenly the lifestyle the narrator has come to share with Jess vanishes. As her attempts to restore order and control become increasingly desperate, their fragile friendship is exposed; and both young women must confront the realities of an adulthood neither one expected. Silver Girl is an intimate coming-of-age account of the nuances of female friendship, of obsession and longing, greed and desire. Leslie Pietrzyck delves into the ways class and money dictate one's sense of self, and how relationships ultimately define who we become.
About the Author
---
Leslie Pietrzyk is the author of two novels, Pears on a Willow Tree and A Year and a Day, as well as a short story collection, This Angel on My Chest, which Jill McCorkle selected as the winner of the 2015 Drue Heinz Literature Prize and which was a finalist for the 2016 Library of Virginia Award for Fiction. Her short fiction and essays have appeared in many journals, including The Sun, Shenandoah, Iowa Review, TriQuarterly, New England Review, and the Washington Post Magazine. Excerpts from SILVER GIRL have been published in The Hudson Review, Gettysburg Review, Cincinnati Review, Midwestern Gothic, and River Styx. She has received fellowships from the Bread Loaf Writers' Conference, the Sewanee Writers' Conference, and, most recently, the Hawthornden Castle Writers Retreat in Scotland. She currently teaches fiction at both the Converse College low-residency MFA program and the Johns Hopkins MA Program in Writing.