Swell (Paperback)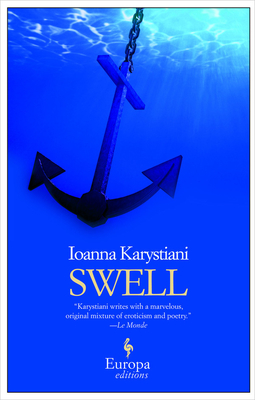 $15.00
Special Order—Subject to Availability
Description
---
The moment of reckoning has come for Captain Mitsos Avgustìs. After twelve years at sea it is time to go home to the island on which he was born: home to his wife Flora, his two daughters, his son, a granddaughter he has never met, and Litsa, his lover from all those years ago; a modern-day Penelope awaiting the return of her Ulysses. It will take all Avgustìs's courage and strength to face the squalls and storms on land after a lifetime at sea—and all the while, he must resist the ocean's siren song bidding him return, tempting him back to the cargo vessel, the Athos III, that he so reluctantly left. It is there that his demons lurk, there that his terrible secrets are buried, there that his true home lies. Statuesque like Poseidon, gruff yet tender, a true legend of the seven seas, Avgustìs will learn that no matter how many or how varied one's experiences of life have been, there is always something new to learn.

And the price of learning certain lessons so late in life can be terribly steep. He will seek comfort in the gentle rolling of the ocean's swell and the silent currents that have healed sailors' wounds since time immemorial. A sweeping saga about love and hope set in modern-day Greece, Swell is Karistiani's most moving and gripping novel yet.
About the Author
---
Ioanna Karystiani was born on the island of Crete, Greece, in the town of Chania and now lives in Athens. Her literary debut came with the collection of short stories, I kyria Kataki (Ms. Kataki). She has since written three novels, all of which have been translated into several languages. She wrote the screenplay for The Brides, directed by Pandelis Vulgaris and produced by Martin Scorsese, and Estrella mi vida, directed by Costa Gavras. She received the Greek state prize for literature and the Athenian Academy prize for her first novel, and the Diavaso literature prize for her second.