Poisonville (Paperback)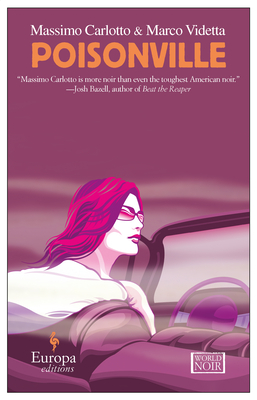 $15.00

Special Order—Subject to Availability
Description
---
Poisonville is a noir thriller par excellence—there's murder, moral ambiguity, and a protagonist less than heroic. In this #1 bestselling noir novel, however, the killer is not an individual but an entire system.

The heavily industrialized northeast, Italy's richest region, is undergoing dramatic change. It once drove the nation's economic boom, a regional superpower, affluent and arrogant, a land that abided only its own rules. But then the factory owners began moving their operations east, across the border to former Soviet countries where labor was cheap and regulatory bodies absent. With the factories, the jobs, and the riches gone, new elements began insinuating themselves into the old system, and the Brahmin families of the northeast began employing increasingly violent methods to protect their status and their wealth. Once renowned for its economic might, the region is now infested by organized crime, trafficking of every commodity, including human, ranks of media personalities and politicians on the payrolls of rich families and mobsters, and an ongoing environmental catastrophe.

Welcome to Poisonville! Here, the young lawyer Francesco, heir to the region's second richest family, will have to decide between business as usual or a violent rupture with the ways of the past. The wrong choice could cost him his life.
About the Author
---
Massimo Carlotto was born in Padua, Italy. In addition to the many titles in his extremely popular Alligator series, he is also the author of The Fugitive, Death's Dark Abyss, Poisonville, Bandit Love, and the forthcoming At the End of a Dull Day. One of Italy's most popular authors and a major exponent of the Mediterranean Noir novel, Carlotto has been compared with many of the most important American hardboiled crime writers. His novels have been translated into many languages, enjoying enormous success outside of Italy, and several have been made into highly acclaimed films.

Mediterranean Noir "packs plenty of plot into a slim volume, with space set aside for elaborate northeast Italian meals, musings on women, and plenty of Calvados drinking." - The Daily Beast on The Master of Knots

"Carlotto's taut, broody Mediterranean noir is filled with blind corners and savage set pieces." - The New Yorker on At the End of a Dull Day

"Beneath the conventions of Continental noir is a remarkable study of corruption and redemption in a world where revenge is best served ice-cold." Kirkus (starred review) on Death's Dark Abyss

Marco Videtta is a well-known screenwriter and the author of several successful Italian television series. Poisonville is his first novel.