Bone China (Paperback)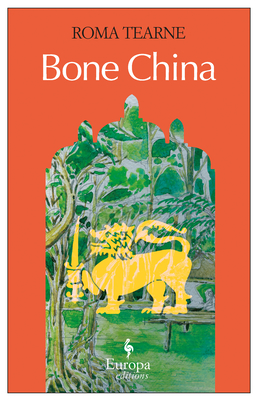 $16.00
Special Order—Subject to Availability
Description
---
When Grace de Silva's once-prominent family loses their vast tea estate, she has little idea how everyone's life in her lush, Eden-like homeland of Sri Lanka is about to change. Her children dream of escape—Jacob, the eldest, wants desperately to go to England; Thornton longs to become a poet; Alicia wants to be a concert pianist. But civil unrest is brewing and Christopher, the youngest of the de Silva children, is soon caught up in the violence and tragedy that follows.

Against a backdrop of escalating ethnic conflict, Grace watches helplessly as the life she knows begins to crumble. Slowly, this once-inseparable family is torn apart as they make the decision to emigrate to England.

In London, the de Silva's are all, in their different ways, desperately homesick. Caught in a cultural clash between the traditional life they knew in the East and the jarring modernity of the West, life is not what any of them had dreamed of. Only Meeka, the first of the de Silva family to be born in England, moves confidently through a world that is full of possibilities. But even her life is not as easy as it often seems to her immigrant family. Only after she has overcome heartbreak and a terrible mistake can she finally see the extraordinary effects of history on her family's migration.

This beautifully crafted story of hope and survival will appeal to all readers of White Teeth and The Inheritance of Loss.
About the Author
---
Roma Tearne is a visual artist and author of two novels, her most recent being Mosquito. She was born in Sri Lanka and has lived in Britain since the age of 10. She completed her MA at the Ruskin School of Drawing and Fine Art. From 2002 to 2003, she was artist in residence at the Ashmolean Museum in Oxford. She has also been artist in residence at Modern Art, Oxford. She lives in Oxford, UK.