We're following all official guidelines to keep ourselves healthy on the job, and as a result, shipping may be delayed.
You will receive an email from our web orders team confirming that your order has been processed.
We thank you for your support and your patience at this challenging time.
Gin: The Art and Craft of the Artisan Revival (Hardcover)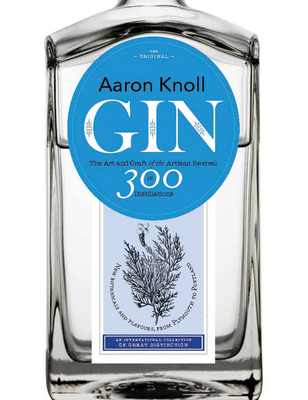 Out of Print in This Format
Description
---
Gin introduces the reader to the global artisan gin revolution, highlighting the spirit's history and the ways that today's craft drinks-makers have transformed the notion of what a gin can and should be. From the Renaissance apothecaries of Europe, to the streets of London, to the small local distilleries and cocktail bars of the United States, Canada, England, Spain, Australia and beyond, this book explores gin's illustrious history, taking a closer look at the emerging new categories of gin as well as the old guard. With profiles of key players in the distilling world and hundreds of ideas for how to drink gin, whether it is as a cocktail, in a classic gin & tonic or neat, or as an aperitif or liqueur, this book is a must-have addition to any gin-lover's shelf!
About the Author
---
AARON KNOLL is the author of The Craft of Gin and is a prolific gin blogger at www.theginisin.com, which he founded in 2009 and where he regularly reviews all that is new and interesting in the gin world. Knoll has also done judging with the American Distilling Institute and consulted with U.S. distillers.
Praise For…
---
"Great read. Fantastic photography. Up to date international coverage. 10/10." - Nicholas Cook, The Gin Guild
'Great read. Fantastic photography. Up to date international coverage. 10/10.'