Clean Burn: Introducing Detective Janelle Watkins (Paperback)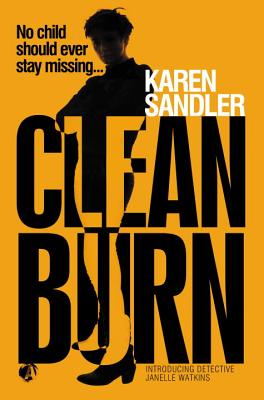 $14.99
Special Order—Subject to Availability
Description
---
Private investigator Janelle Watkins swore off investigating child abductions four years ago, when she left the San Francisco PD.

But when two clients beg for her help, one to find her missing 11-year-old son and the other to find a toddler who's vanished, Janelle can't say no. Even though it means returning to the scene of her nightmares – her hometown of Greenville.

Janelle enlists the aid of her ex-partner and ex-lover, Greenville County Sheriff Ken Heinz – but in the midst of their investigation, two other children are discovered missing and connected to Greenville.

Then Ken's niece disappears on her way to school.

Janelle and Ken find themselves in a race against the clock. Will they find the missing children in time, or will history repeat itself?
About the Author
---
Writing has been Karen Sandler's passion since the fourth grade. She took a circuitous route to the writing profession, however. Rather than major in English, she studied mathematics, physics and computer science. After earning a BA in math and and an MS in computer science from UCLA, Karen worked as a software engineer for nearly fifteen years.

With a move from the Los Angeles area to Northern California, Karen and her husband agreed she would stay home with their two sons and write full-time. In 1995, she optioned her first screenplay, and in 1997 she sold her first novel to Kensington Publishing, with several more novels following thereafter. Karen's first young adult book, Tankborn, a dystopian science fiction, was released in September 2011 by Tu Books.

You can find out more about Karen at: www.karensandler.net. The author lives in Northern California.
Praise For…
---
"Karen Sandler's CLEAN BURN is a taut, timely thriller ripped from today's headlines.  Blisteringly paced, authentically told, here is a novel that demands to be read in a single sitting. I can't wait to strap on a side arm and join Watkins for her next case."
-James Rollins, New York Times bestselling author of The Eye of God.

 "CLEAN BURN is a guilty pleasure. Curl up for a snappy pace, and an ex cop P.I. heroine with attitude, and a haunted past.'
- Lynn Hightower, author of The Piper and The Debt Collector.