Lessons in Liberation: An Abolitionist Toolkit for Educators (Paperback)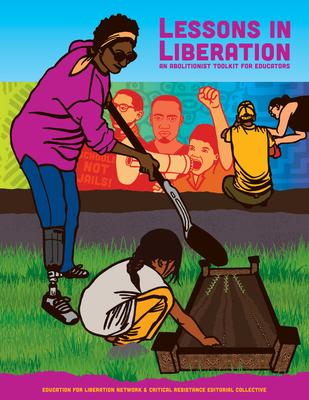 $20.00
Coming Soon—Pre-Order Now
Description
---
The movement for abolition is expanding faster and faster. Born from Black and women-of-color feminism, disability justice, and environmental movements, the call to end our reliance on imprisonment, policing, and surveillance and to imagine a safer future has a new terrain of struggle. This toolkit for educators, parents, and youth, shines a light on innovative abolitionist projects, particularly in the K-12 teaching and learning contexts.
The book consists of three parts, each divided into sections on analysis, knowledge, and power. Part One covers the roots of abolitionist work, Part Two explores the everyday application of the lessons and principles, and Part Three highlights growing and expanding the work. Topics include student power in schools, immigrant justice in the face of ICE, approaches to sex education, arts-based curriculum, and building abolitionist skills and thinking in lesson plans. Contributors include Mariame Kaba, Jay Gillen, Bettina L. Love, the Black Organizing Project, and the Chicago Women's Health Center, among others.
Born of patient and urgent work, and more than five years in the making, Lessons in Liberation expands our scope beyond defunding the police and to our wildest freedom dreams.