We're following all official guidelines to keep ourselves healthy on the job, and as a result, shipping may be delayed.
You will receive an email from our web orders team confirming that your order has been processed.
We thank you for your support and your patience at this challenging time.
The Ladies' Paradise (Paperback)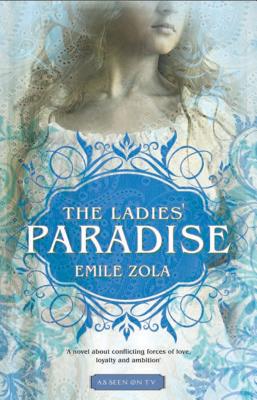 Out of Print in This Format
Description
---
Encapsulating in luxurious detail the phenomenon of consumer society - obsessed with image, fashion and instant gratification - Ladies' Delight vividly depicts the workings of a new commercial entity, the department store. The novel centres around the story of Denise, a young shopgirl from the provinces, and Octave Mouret, the dashing young director of a shopping emporium, who find themselves torn between the conflicting forces of love, loyalty and ambition. Set in the heart of the city, Zola's novel – the eleventh in his Rougon-Macquart series – evokes the giddy pace of Paris's transition into a modern city and the changes in sexual attitudes and class relations taking place during the second half of the nineteenth century.
About the Author
---
Émile Zola (1840-1902) is the foremost representative of the Naturalist school, and is best remembered for Thérèse Raquin and his twenty-novel cycle, The Rougon Macquarts.
Praise For…
---
"It's sex and shopping for 400 pulsating pages in Zola's gripping 1883 novel (recently adapted for television by the BBC). From the opening image of the great Parisian dress emporium, all gilded cherubs and lavish window displays of satins and silks, you are hooked. (...) Fireworks, passion, lust, heartbreak, class-conflict . . . all the crucial elements are in this rip-roaring classic." - The Daily Mail
"Zola overwhelms us with an abundance of description that oscillates between fantastical lyricism and meticulous realism, with plenty of rather wry psychological analysis to hold the two poles together." - Tim Parks
"I consider Zola's books among the very best of the present time." - Vincent Van Gogh
"To enjoy Zola at his best, you have to read one of the great novels, in which a whole panorama emerges, as in the work of one of those highly realistic nineteenth-century painters." - A.N. Wilson
"Perhaps the most famous novel about shopping is Émile Zola's The Ladies' Paradise . . . For Zola, the department store was a metaphor for the triumph of capitalism . . . but he also saw it as the place where women were duped and enslaved into the new habit of consumerism." - The Guardian
"It's an excellent edition!" - P.D. Smith
"Nothing gets a crowd going like sex and shopping. Émile Zola was one of the first to describe this new consumerist link . . ." - The Time