The Nuremberg Trials: The Nazis and Their Crimes Against Humanity (Paperback)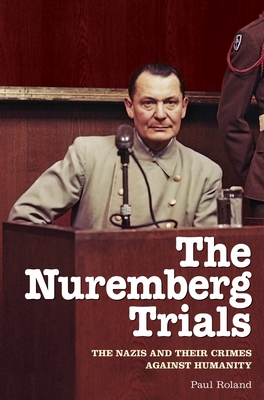 $12.99
In Stock—Click for Locations
Description
---
This is the full story of the Nuremberg Trials, the most important criminal hearings ever heard, which established the principal that individuals will always be held responsible for their actions under international law, allowing the reconstruction of Europe to begin.
Twenty-one Nazi leaders were charged with crimes against peace, war crimes, and crimes against humanity. It was the first time judges and members of the judiciary had been charged with enforcing immoral laws. Doctors too stood in the dock for the many hideous medical experiments conducted in concentration camps, while members of the death squads were tried for the indiscriminate murder of civilians. This fully illustrated book records these momentous events which helped bring closure to the second world war.
About the Author
---
Paul Roland is the author of more than twenty books including recently Investigating the Unexplained, Crime Scenes, In the Minds of Murderers, The Complete Book of Ghosts and Hauntings. He is currently researching a history of the Third Reich. Paul has been a freelance feature writer and reviewer for UK publications for over twenty-five years.