Definitive Guide to Comfort Food: The Ultimate Guide to the Very Best Comfort Food Recipes for Beginners to Lose Weight and Live a Healthy Lifestyle (Paperback)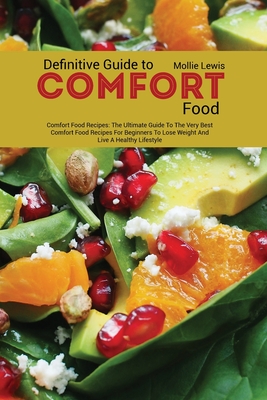 Description
---
Are you feeling nostalgic after that rainy, winter-ish day?
Are you craving some warm, comforting food to ease your aching stomach? You're not alone. We all love the idea of having a good meal to fill our tummies and make us feel better when we're sick or sad. But what exactly is comfort food? It's that dish we look forward to at the end of that long day; it's something that makes us feel good and reminds us of home; it's what brings smiles back to our faces when they've been hiding for a while.
In a 2007 study done by the University of Cincinnati, researchers found that comfort food is associated with the same happy feelings as sex or money. Comfort food-lovers regularly responded to experiments with statements such as: "comfort food makes me feel good", "comfort food is preferred when I'm unhappy", "comfort food tastes good", and "I turn to comfort foods when I'm stressed."
This book covers:
- Breakfasts
- Appetizers, Soups, & Snacks
- Sandwiches
- Lunch
- Dinner
- Sides
- Desserts
And much more
Researchers also found that people can identify 7 different categories of comfort foods: warm, satisfying; hearty and rich; sweet, gooey; spicy; nostalgic; creamy. Among these categories, warm and rich were the most popular in the study. In fact, many participants mentioned meatballs or spaghetti as examples of a warm and satisfying dish.
Get your copy NOW and enjoy these amazing and easy recipes that remind you of home