Comfort Food to Reset Your Life for a Healthy You: A Practical Approach to Understanding Guide in Taking the 1st Steps on a Healing Wellness Plan for (Hardcover)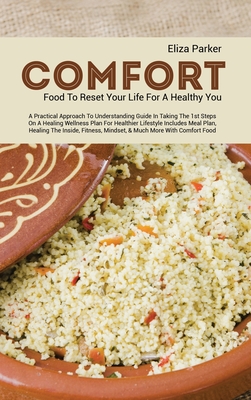 Description
---
Are you familiar with the world of baking and cooking? Do you like to bake or cook?
Then, this is the cookbook for you. It's a very popular book in which people from all over come together to show off their skills. If you enjoy cooking, then this book will have something for you. All kinds of recipes are included in this cookbook from appetizers to desserts.
This is a book that will give you a wide variety of comfort food that can be made right at home while sitting around your family table or slipping into your favourite chair on the couch before heading out for work. It also gives you some of the most popular dishes you might have enjoyed eating when you were a child, but since then have probably never made again.
This book covers:
- Breakfast Recipes
- Lunch Recipes
- Dinner Recipes
- Snacks and Appetizers
- Desserts
And much more
This book is a great resource if you are looking for something fast and easy, but still have that wonderful taste that only home cooking can provide. You will find recipes in this cookbook that make it possible to bring the warmth of home cooking to your family and friends. There is a wide variety of recipes included in this cookbook which makes it possible to make different comfort foods when you want them.
Buy it NOW and get addicted to this amazing book