Instant Pot Air Fryer Recipes 2021: Tasty Recipes to Lose Weight While Enjoying Crispy Food on a Budget (Paperback)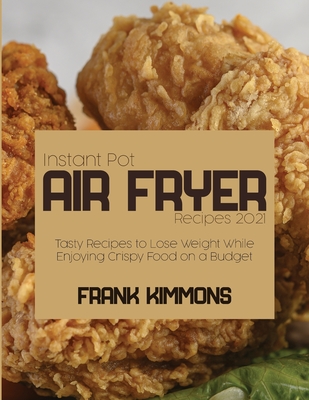 Description
---
Take air frying to tasty new heights-the complete air fryer cookbook for beginners
That could be anything, from French-fries or fried chicken to tasty muffins or nicely roasted vegetable mix...
I see so many people trying to "invent the wheel," looking for all kinds of recipes that will save them from their usual lunch or dinner...
But eventually, they are left disappointed and come back to cooking the same dish, best-case scenario, But...
Without tons of nasty oil and without gaining extra heavy pounds every time you eat.
Here are just a fraction of what's inside:
How to pick the best Air Fryer
How can you lose weight eating fried food?
Nutrition facts and macros to track your weight loss and to make sure you are not eating too much
Special recipes for vegans and vegetarians
Much much more...
Not only is this book packed with plenty of delicious recipes, but it also has every detail covered, so even a complete cooking beginner can make those great meals
So Get this Book Today