The Best of Dr Sebi's Alkaline Diet: An Exclusive Dr Sebi's Diet Guide with 50 Healthy Recipes to Help You Balance Your pH and Stay Healthy (Paperback)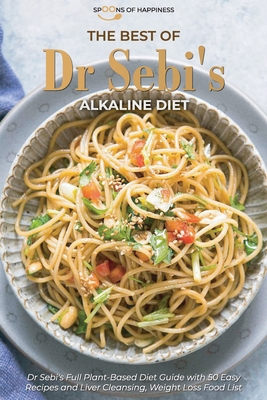 $23.95

Not On Our Shelves—Ships in 1-5 Days
Description
---
Description
OFFER FOR BOOKSTORES Get "The Best of Dr Sebi's Alkaline Diet: An Exclusive Dr Sebi's Diet Guide with 50 Healthy Recipes to Help You Balance Your pH and Stay Healthy" for only $23.95 with an Incredible 55% Off
Want to get a great look and a total body makeover without having to resort to expensive diets and supplements that truly don't work? Then read on...
This book is inspired by Dr Sebi and consists of the use of all natural alkaline recipes from Dr Sebi's list of foods to help detoxify and control acid levels in the body. These meals will detoxify your customers' liver and body from waste, toxins and keep them clear of liver damage and other severe ailments. Your customers may use this guide with its suggestions and give these detox recipes a try to get a healthier and perfectly performing body and liver.
Your customer will be provided with recipes like:
Mexican Jicama Salad
Dr Sebi's Herbal Smoothie
Inflammation Reduction
Dr Sebi's Basil Pesto "Zoodles"
Your Customers Must Improve Their Body's pH Balance and Get Rid of Toxins; Buy It Now and You Will Have Your Customers Pleased