Bluebeard's Chamber: Guilt and Confession in Thomas Mann (Paperback)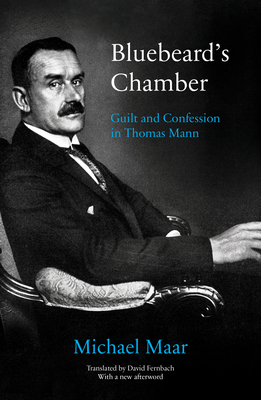 $17.95
Special Order—Subject to Availability
Description
---
Over the last twenty years, much critical discussion of Thomas Mann has highlighted his homosexuality. This not only is presented as a dynamic underlying Mann's creative work, but also is the supposed reason for the theme of guilt and redemption that grew ever stronger in Mann's fiction, and for his panic in 1933 that his early diaries would fall into the hands of the Nazis.

Michael Maar mounts a devastating forensic challenge to this consensus: Mann was remarkably open about his sexual orientation, which he saw as no reason for guilt. But sexuality in Mann's work is inextricably bound up with an eruption of violence. Maar pursues this trail through Mann's writings and traces its origins back to Mann's second visit to Italy, during which the Devil appeared to him in Palestrina. Something happened to the twenty-one-year-old Thomas Mann in Naples that marked him for life with a burdensome sense of guilt...but what exactly was it?
About the Author
---
Michael Maar has taught at Stanford University and is a member of two German academies. A leading literary critic, he now lives in Berlin.
Praise For…
---
"Germany's most gifted literary critic of the younger generation."—London Review of Books