Liberals and Cannibals: The Implications of Diversity (Paperback)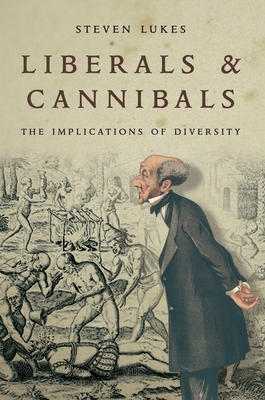 Description
---
With debates on the meaning of -liberal society- more heated than ever, this is a timely re-issue of a classic text
Can the tension between relativism and the moral universalism current in contemporary politics be resolved within the framework of liberalism? How is liberal society to interpret the diversity of morals? Is pluralism the appropriate response? How does pluralism differ from the widely condemned ethnocentric relativism---liberalism for the Liberals, cannibalism for the cannibals-?
Confronting liberal thought with its own limitations, Steven Lukes' work is more relevant than ever. While recognizing the dangers of moral imperialism, Lukes argues that a relativist position based on identifying clearly distinct cultural and moral communities is incoherent. Drawing on work in anthropology and philosophy, he examines the nature of social justice, the politics of identity and human rights theory.
About the Author
---
Steven Lukes is Professor of Politics and Sociology at New York University. Previously, he taught at the London School of Economics and the University of Sienna, and he is the author of numerous works, including Emile Durkheim: His Life and Work; Power: A Radical View; and What Is Left?