Island (Paperback)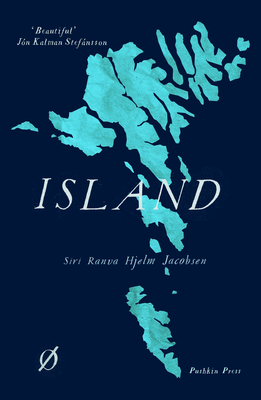 $16.95

In Stock—Click for Locations
Description
---
A young Danish woman explores her family's past and Faroe Islands ancestry across three generations. In the process she uncovers details of the passions and challenges her grandparents and their siblings confronted when they were her age, and considers universal themes of home and identity.

Lush, lyrical prose transports the reader.

Family brings the young woman back to the Faroe Islands - the windswept, rocky northern archipelago where she has never lived but which she has always called home. There she finds her stories entwining with those of her ancestors as she searches for a way to connect with the culture and her kin. Rooted in the wild beauty of the islands and the author's own history, this is a bewitching tale of exile, homecoming, and what it means to belong.
About the Author
---
Siri Ranva Hjelm Jacobsen was born in 1980 into a Faroese-Danish family. She lives in Copenhagen and works as an author and critic. Island is her critically acclaimed and internationally award-winning debut novel, and has been translated into five languages.

Caroline Waight is an award-winning literary translator working from Danish and German.She has translated a wide range of fiction and non-fiction. She lives and works in London.
Praise For…
---
"A sensitive meditation on belonging." --Kirkus Reviews

"One of the most special books I've read in years. Absolutely gorgeous and intimate. It took me away" -- Jami Attenberg, author of The Middlesteins

"Island talks about places as if they were people, of fjords as if they were the wrinkles of our souls." -- Valeria Parrella, Grazia

"Prose that is as deep as the sea surrounding everything." -- Corriere della Sera

"An ode to the legends we still need." -- La Repubblica

"Dense and evocative, and manages to combine organic and lifeless matter with the fantastic." -- Wired.it