We're following all official guidelines to keep ourselves healthy on the job, and as a result, shipping may be delayed.
You will receive an email from our web orders team confirming that your order has been processed.
We thank you for your support and your patience at this challenging time.
One Child: Life, Love and Parenthood in Modern China (Paperback)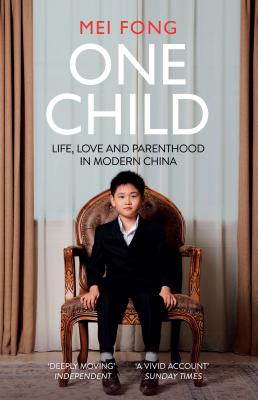 Special Order—Subject to Availability
Description
---
Tang Shuxiu and her husband are on an 800-mile train journey from Beijing to Shifang, where they believe their only child has perished in a recent earthquake. Three days after the event, Tang is too dehydrated to cry. Liu Ting becomes a national hero when he brings his mother to college, a celebration of filial piety in a nation that now legally compels adult children to visit their elderly parents. Tian Qingeng and his parents are deeply in debt. They have bought an apartment they hope will improve his eligibility in a nation that has 30 million bachelors, or 'bare branches'. Pulitzer Prize-winning journalist Mei Fong has spent eight years documenting the effects of the one-child policy across all of Chinese society. In this critically acclaimed account, she weaves together personal stories, history and politics to produce an extraordinary, evocative investigation into how the policy has changed China and why the repercussions will be felt across the world for decades to come.