The Elven Inquisition: A Woke Fairy Story (Hardcover)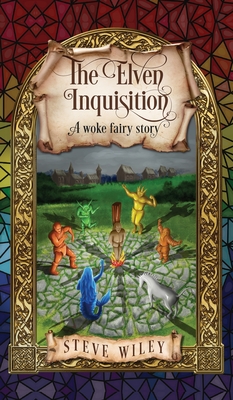 $14.99
Not On Our Shelves—Ships in 1-5 Days
Description
---
Elf privilege. Marginalized mermaids. Woke trolls. Pumpkin fairy reparations...
Welcome to the chaotic kingdom of Fantasmagoria, where an inquisition for absolute equity rages and the masses combat all forms of social injustice by any means necessary. Elves are burned at the stake for suggesting there is a biological difference between mermaids and goblins. Djinns are executed for granting capitalistic wishes. Vampires are tortured to death for insensitive jokes made five hundred years ago.
Finbar Finneban is a well-intentioned faun employed by the kingdom newspaper. At work, Finbar is made to censor, ensure staff diversity, and write virtuous articles on the inquisition. Problem is, Finbar resents the inquisition. He hates the victimology, identity politics, and cancellation culture. More than anything, he hates the madness of crowds. The question is: can he, and the kingdom, survive them?
The Elven Inquisition is a hilarious, thought-provoking satire on the divisive cultural and political issues plaguing modern-day society, from Fairytale Chicago author Steve Wiley.