Organic Tales From Indian Kitchens: Warm Spice and Everything Nice__heart-Warming Stories and Recipes from Kitchen Tables in Two Continents (Paperback)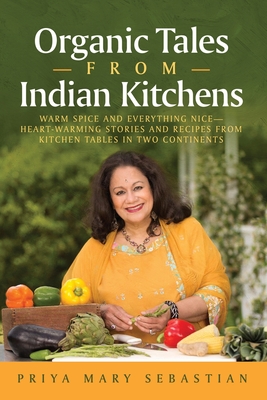 $15.99

Not On Our Shelves—Ships in 1-5 Days
Description
---
Growing up in India in the sixties, food and culture were intricately intertwined, and this book portrays some of the charming stories as related to the recipes in the chapters.
Stories are set in Indian villages, where mothers and grandmothers play pivotal roles in the household. Harvesting rice, coconuts and other farm products, which were the main source of income for these family homes, is fast disappearing.
The author also recounts her experiences in America as a small-restaurant chef for sixteen years, with anecdotes of encounters with famous people and the recipes they liked.
Recipes range from the ultra-traditional Kerala dishes to the highly western, with a good mix of modern Indian and Fusion dishes thrown in. The cooking is explained in easy terms to suit all kinds of tastes, while the story attached to each recipe makes it more memorable for the cook, and later on for the dinner companions.
"At India Caf , on any given day, the kitchen will emanate the spicy aromas of the tandoori chicken with the sizzling sound of the masala dosa being poured on the flat griddle, and the special of the day might even be Asiago, mozzarella and Pecorino lasagna or roasted pork ribs with mango sauce and house-made hummus The language of food is truly international "