The Angels Are Voyeurs (Hardcover)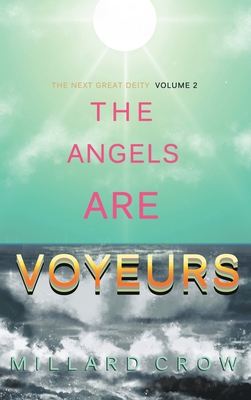 $25.00
Not On Our Shelves—Ships in 1-5 Days
Description
---
Even in Heaven, sex sells.
No one knows this better than Jesus Christ, the holy hostess of Heaven's most popular reality show THE NEXT GREAT DEITY. But what she doesn't know is how she'll deal with The Producer, a powerful entity who both funds the show and orchestrates strange rituals behind the scenes. After he orders the murder of one of the show's contestants, Jesus-and a growing contingent of the show's cast-attempts to unravel the conspiracies behind the camera lens.
On the other side of reality, a pumpkin-man is born in Hell. Jack is shoved down an assembly line of supernatural industry, and is ground and broken by corporate greed. His only solace is in a little television show that nobody in Hell is interested in-one that, he discovers, might be the key to his salvation.
The sequel to THE NEXT GREAT DEITY, Millard Crow's THE ANGELS ARE VOYEURS pushes his unique blend of humorous absurdism and emotional characterization into daring, seedy realms. The veneer of Heaven begins to crack, and a path to Hell is revealed.