We're following all official guidelines to keep ourselves healthy on the job, and as a result, shipping may be delayed.
You will receive an email from our web orders team confirming that your order has been processed.
We thank you for your support and your patience at this challenging time.
The Messengers (MP3 CD)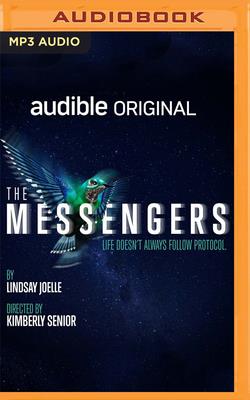 Description
---
A mysterious plague ushers in an intergalactic war that ravages the galaxy for decades. A soldier and a pilot are tasked to deliver a package. A messenger and a refugee decide to work together on a dying alien planet. A love letter is lost that could be the key to a new future. A dark comedy about the messages we carry in our bones.