We're following all official guidelines to keep ourselves healthy on the job, and as a result, shipping may be delayed.
You will receive an email from our web orders team confirming that your order has been processed.
We thank you for your support and your patience at this challenging time.
Dangerous Charisma: The Political Psychology of Donald Trump and His Followers (MP3 CD)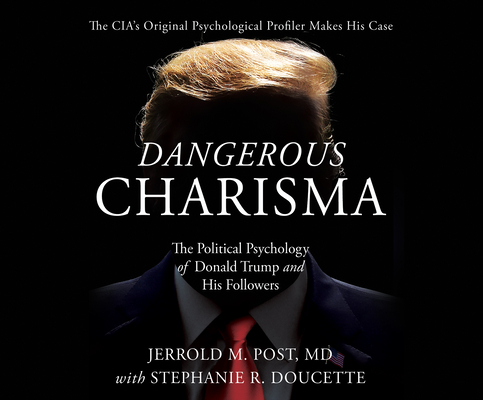 $19.99
Not On Our Shelves—Ships in 1-5 Days
Description
---
Offering an in-depth psychological and political portrait of what makes Donald Trump tick, Dangerous Charisma combines psychoanalysis with an investigation into the personality of the current American president. This narrative not only examines the life and psychology of Donald Trump but also provides an analysis of the charismatic psychological tie between Trump and his supporters. While there are many books on Donald Trump, there has been no rigorous psychological portrait by a psychiatrist who specializes in political personality profiling. As the founding director of the CIA's Center for the Analysis of Personality and Political Behavior, Dr. Post has created profiles of world leaders for the use of American presidents during historic events. As once stated by Jane Mayer of The New Yorker, who characterized Dr. Post as "a pioneer in the field of political personality profiling," "he may be the only psychiatrist who has specialized in the self-esteem problems of both Osama bin Laden and Saddam Hussein." In this new book, the psychiatrist who once served under five American presidents applies his expertise to profiling the current resident in the White House with surprising and revelatory results.