We're following all official guidelines to keep ourselves healthy on the job, and as a result, shipping may be delayed.
You will receive an email from our web orders team confirming that your order has been processed.
We thank you for your support and your patience at this challenging time.
Love Around the World (Hardcover)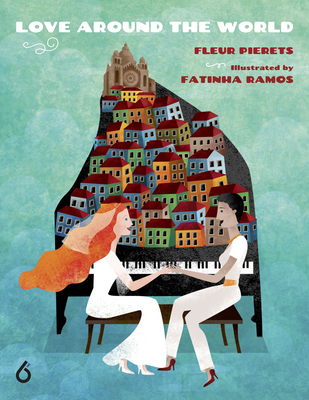 Description
---
Inspired by a true story, Love Around the World is the beautiful and heartwarming adventure of two women's journey to marry each other in every country where same-sex marriage is legal. "Moving and inspiring." - Kirkus Reviews
Fleur and Julian are two women very much in love. When they decide to get married, however, they discover that in most countries, a man cannot marry a man and a woman cannot marry a woman. In fact, out of 195 countries in the world, they can only marry in 26 of them. Fleur and Julian want to make other people aware of that.
They think that love is love--not only between a man and a woman So Fleur goes down on one knee and asks the love of her life, "Would you like to marry me in all 26 countries?" Julian answers, "Yes "
Thus begins an incredible trip around the world for our two heroes, Fleur and Julian, who travel to each nation that celebrates marriage equality. In Love Around the World, Fleur and Julian get married in Australia, Belgium, Brazil, Canada, Finland, France, Iceland, Ireland, Mexico, the Netherlands, Portugal, Spain, and the United States, where they learn about the customs and traditions of each place and make special memories that will last forever.