We're following all official guidelines to keep ourselves healthy on the job, and as a result, shipping may be delayed.
You will receive an email from our web orders team confirming that your order has been processed.
We thank you for your support and your patience at this challenging time.
Sick Kids In Love (Hardcover)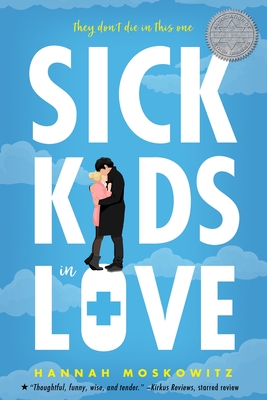 Description
---
Isabel has one rule: no dating.
It's easier—
It's safer—
It's better—
—for the other person.
She's got issues. She's got secrets. She's got rheumatoid arthritis.
But then she meets another sick kid.
He's got a chronic illness Isabel's never heard of, something she can't even pronounce. He understands what it means to be sick. He understands her more than her healthy friends. He understands her more than her own father who's a doctor.
He's gorgeous, fun, and foul-mouthed. And totally into her.
Isabel has one rule: no dating.
It's complicated—
It's dangerous—
It's never felt better—
—to consider breaking that rule for him.
About the Author
---
Hannah Moskowitz is the author of Invincible and Break, an ALA popular paperback for Young Adults. Of her first middle grade novel, Zombie Tag, Booklist has said, "Moskowitz deftly swerves between comedy, pathos, and even terror, and makes it look so effortless readers won't think twice about the strangeness of the mix."