We're following all official guidelines to keep ourselves healthy on the job, and as a result, shipping may be delayed.
You will receive an email from our web orders team confirming that your order has been processed.
We thank you for your support and your patience at this challenging time.
The Wisdom of the Renaissance (Hardcover)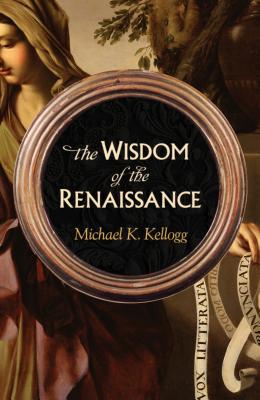 Description
---
An overview and appreciation of Renaissance literature for lay readers that takes account of major intellectual trends, various genres, and key historical figures of the period.

This engaging survey of important works spanning the lives of Petrarch (1304-1374) to Shakespeare (1564-1616) reveals the depth of thought and the diversity of expression that characterized the Renaissance. The author examines poetry, philosophical treatises, essays, letters, novels, comedies, and dramas, documenting the unique array of evolving concerns that drove the Renaissance search for wisdom.

Beginning with Petrarch's rejection of scholasticism and attempt to give new life to classical learning, Kellogg shows how medieval ideas were transformed and transcended at an increasingly rapid pace. Erasmus's calls for modest reforms led to the Reformation and the Counter-Reformation, which divided and ravaged much of Europe. Machiavelli's frank pragmatism was countered by the utopian irony of Thomas More. And Castiglione's ideal courtier perfects the ideal of Renaissance self-fashioning. All of these figures lay the groundwork for the four towering authors with whom the book ends: Rabelais, Montaigne, Cervantes, and Shakespeare, each of whom contributes to a post-Renaissance view of humanity and of personal identity that is the beginning of modernism.

Only two centuries passed between Petrarch and Shakespeare, but they are without doubt the two most transformative centuries in the history of thought.
About the Author
---
Michael K. Kellogg is the author of The Wisdom of the Middle Ages, The Roman Search for Wisdom, The Greek Search for Wisdom, and Three Questions We Never Stop Asking. Educated at Stanford and Oxford in philosophy and at Harvard Law School, he is a founding and managing partner at Kellogg, Hansen, Todd, Figel & Frederick, PLLC, in Washington, DC. He is a native of Palo Alto, California.