The Black Cauldron 50th Anniversary Edition: The Chronicles of Prydain, Book 2 (Hardcover)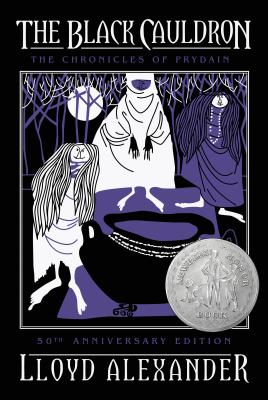 Description
---
Henry Holt Books for Young Readers is proud to publish this 50th Anniversary Edition of Lloyd Alexander's classic Newbery Honor winner The Black Cauldron, the second book in the Chronicles of Prydain, with a new introduction by fellow Newbery Honor winner Rebecca Stead.
In the land of Prydain, evil is never far away. Arawn, Lord of the Land of Death, has been building an army of dark warriors to take over Prydain, and the only way to stop him is to destroy the Black Cauldron he uses to create his dreaded soldiers. Taran the Assistant Pig-Keeper and his loyal companions must journey deep into Arawn's domain to destroy the Black Cauldron. For each of them, the quest has a special meaning. For Taran, it is the glorious opportunity to use his first sword in battle. But war requires a sacrifice greater than he'd ever imagined. . . .
About the Author
---
Lloyd Alexander (1924-2007) is the author of many magical books for young readers. Among them are the Prydain Chronicles, which include the Newbery Medal winner The High King and the Newbery Honor book The Black Cauldron. Time Cat, originally published in 1963, was his first fantasy for young readers. Mr. Alexander's work has inspired a loyal following of readers of all ages.