We're following all official guidelines to keep ourselves healthy on the job, and as a result, shipping may be delayed.
You will receive an email from our web orders team confirming that your order has been processed.
We thank you for your support and your patience at this challenging time.
Heroes of the Underground Railroad Around Washington, D.C. (Paperback)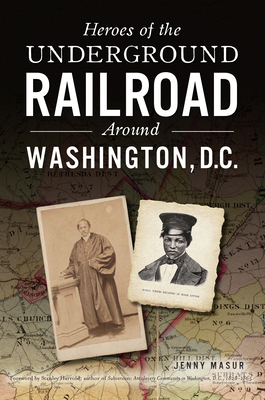 Description
---
Many of the unsung heroes of the Underground Railroad lived and worked in Washington, D.C.
Men and women, black and white, operatives and freedom seekers - all demonstrated courage, resourcefulness and initiative. Leonard Grimes, a free African American, was arrested for transporting enslaved people to freedom. John Dean, a white lawyer, used the District courts to test the legality of the Fugitive Slave Act. Anna Maria Weems dressed as a boy in order to escape to Canada. Enslaved people engineered escapes, individually and in groups, with and without the assistance of an organized network. Some ended up back in slavery or in jail, but some escaped to freedom. Anthropologist and author Jenny Masur tells their stories.