A Black Man in the White House (Paperback)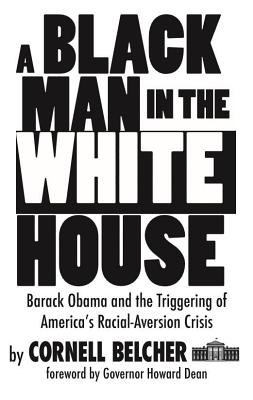 Description
---
Cornell Belcher presents stunning new research that illuminates just how deep and jagged these racial fault lines continue to be. Cornell has surveyed battleground voters from 2008 through the 2016 primary season, tracking racial aversion and its impact over the course of the Obama presidency. Given the heightened racial aversion as a consequence of the first non-white male living in the White House, the rise of Trump was a predictable backlash. The election of the nation's first Black president does not mean that we live in a post-racial society; it means that we are now at a critical historical tipping point demographically and culturally in Americaand this tipping point is indeed the wolf at the door for many anxious white Americans.

In order to compete and win the future, America must let go of the historic tribal pecking order and a system gamed to favor the old ruling white elite.

To paraphrase DuBois, "The problem of the twenty-first century remains the color line.