We're following all official guidelines to keep ourselves healthy on the job, and as a result, shipping may be delayed.
You will receive an email from our web orders team confirming that your order has been processed.
We thank you for your support and your patience at this challenging time.
Abandoned: America's Lost Youth and the Crisis of Disconnection (Hardcover)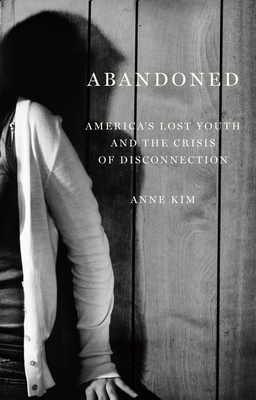 Description
---
Disconnection (not being in school or working) is higher in rural areas than in urban ones; in some rural counties, it is as high as 76%
More than a quarter of disconnected teens as young as 16 and 17 don't live at home with their parents
Among the top half of households, the average amount of help given to young adult children is a whopping $70,965
Many 18-year-olds who age out of foster care leave the system with no formal education, no money, no employment, and no support network
About the Author
---
Anne Kim is a writer, lawyer, and public policy expert with a long career in Washington, DC-based think tanks working in and around Capitol Hill. She is also a contributing editor at Washington Monthly, where she was a senior writer. Her work has appeared in the Washington Post, Governing, TheAtlantic.com, the Wall Street Journal, Democracy, and numerous other publications. She lives in northern Virginia.