We're following all official guidelines to keep ourselves healthy on the job, and as a result, shipping may be delayed.
You will receive an email from our web orders team confirming that your order has been processed.
We thank you for your support and your patience at this challenging time.
Under the Social Influence: Going from Reckless to Responsible in Today's Socially Distracted Society (Paperback)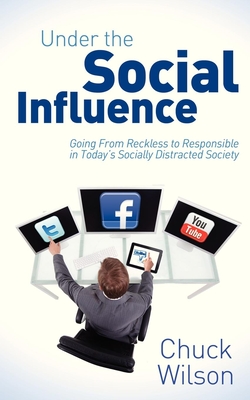 $14.95
Not On Our Shelves—Ships in 1-5 Days
About the Author
---
Chuck Wilson spent the first 20 years of his career learning and providing advanced technology and integrating complex systems in high-tech buildings. The next phase of his career has been at the helm of a non-profit organization focused on industry advancement and workforce development at the National Systems Contractors Association (NSCA) . During that time he launched the NSCA Education Foundation whose mission is to help build the next generation of systems integration professionals and has served on many workforce development boards and councils. Having coached and consulted with hundreds of businesses, he now steps back to share his stories and experiences on how technology and social interaction can be properly integrated to build and strengthen chances for the success with the generation now entering our workforce. Through his extensive travel and observations Wilson realized that our technology-savvy workforce faces everyday social challenges and multiple self-inflicted distractions that are seriously impeding a successful start with the Gen-Y's first real job. Wilson has given dozens of presentations on the effective use of technology, business development, attracting and keeping the best talent and establishing career paths for today's workforce. Wilson was a co-founder of an organization called ESPA which is a collaborative non-profit group formed to educate high school and college students on the career opportunities in the residential, consumer, commercial and professional electronics and communications industry.